Say what you will about elegant white wines, razor-sharp acidity and explosive fruit flavours, most people still prefer full-bodied Mediterranean-style reds. Could it be because these wines have made easy recognition and familiar, consistent quality their watchwords? Who knows….
But let's see what characteristics other than healthy antioxidants can push peopla toward full bodied, powerful wines in the 'era' of low alcohol and ready to drink categories?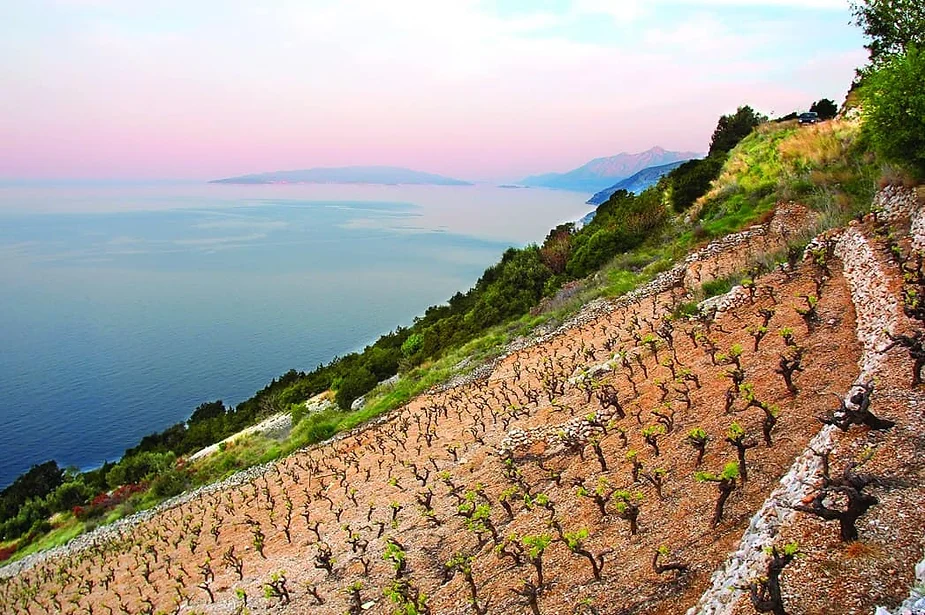 The answer is quality, complexity, flavor depth and concentration that creates a remarkable sensation on the nose and the palate. Let's discover what the big red regions can offer in the heart of Europe!
Beautiful seaside growing regions are the cradles for stunning wines
Central and Eastern Europe boasts lots of wonderful Mediterranean and sub-Mediterranean wine regions. In most of these regions, the top wines will age for at least 20-30 years, and it's a crime to open the bottles before they are at least 5 years old. Let's start with the obvious place within the region, which is the Adriatic coastline, where full-bodied red wines with great longevity are made by default. The most important area is undoubtedly the Croatian Peljesac peninsula and its surroundings, home to the three best production areas for the Plavac Mali variety, Postup, Dingac and Komarna. These geographically protected regions yield wines with different characters. Wines from Postup often have flavours of fig jam, which makes it difficult to find really outstanding wines from this region. Wines from Dingac are easily recognisable by their saline, algae-like finish, while Komarna wines are always a touch more elegant and fresher than the other two. For the pinnacle of the genre, it's worth visiting the Saint Hills winery, where they produce Plavac Mali from all three regions. If you take my advice, you'll also visit the nearby village of Podobuce for some grilled sea bass and a glass of well-chilled Plavac Mali rosé, or Ston in February for the fresh oysters sold by the roadside…
South of here is Montenegro, where the main black variety Vranac also yields full-bodied wines, while if you head north along the Dalmatian coast, some places, especially near Split, still produce Tribidrag (sometimes spelled Pribidrag), which originated from here, although it is better known around the world as Primitivo or Zinfandel.
At the northern tip of the Adriatic, the Istrian peninsula, which belongs to two countries and three cultures, also produces some pretty serious red wines. The key word here is Teran, and the Benvenuti brothers produce the best red wines at their winery near Motovun, while their guesthouse is the perfect place for work, retreat and relaxation! One of the best wine and food pairings of my life on a cold winter's night was whole roasted woodcock and Benvenuti Teran, but the peninsula is also famous for its truffles and game meats.
Miracles further from the Adriatic sea
Away from the sea, it's worth highlighting the Negotin region in Serbia, where I have tasted perhaps the best pure Cabernet Sauvignon wines in the world outside Bordeaux, wines that are full-bodied but never jammy, bursting with black berry fruit and which go perfectly with classic Serbian roast meats. Neighbouring Bulgaria is also renowned for its full-bodied red wines, but here they mostly concentrate on the Mavrud variety, although, in my humble opinion, the pinnacle of the variety is Rossidi's Mavrud, which is not the classic, full-bodied, jammy red, but rather shows its elegant face.
North of here, you only find patches of sub-Mediterranean terroirs, including the Minis DOC in Romania, where winemaker Géza Balla makes full-bodied, age-worthy wines from Cabernet Franc and Feteasca Neagra, and even Kadarka, which traditionally yields light wines but here becomes dark and fiery, like a gypsy girl, as a Hungarian poet once put it in a verse. Also noteworthy is the Dragasani wine region in Romania, where the local autochthonous variety Negru de Dragasani is used to make such styles of wines, and the country's most important wine region, Dealu Mare, where Feteasca Neagra is the flagship variety but international reds like Cabernet Sauvignon are producing dense and concentrated red wines. You definitely have to taste Vinarte winery's Soare Cabernet Sauvignon and Prince Mircea Feteasca Neagra.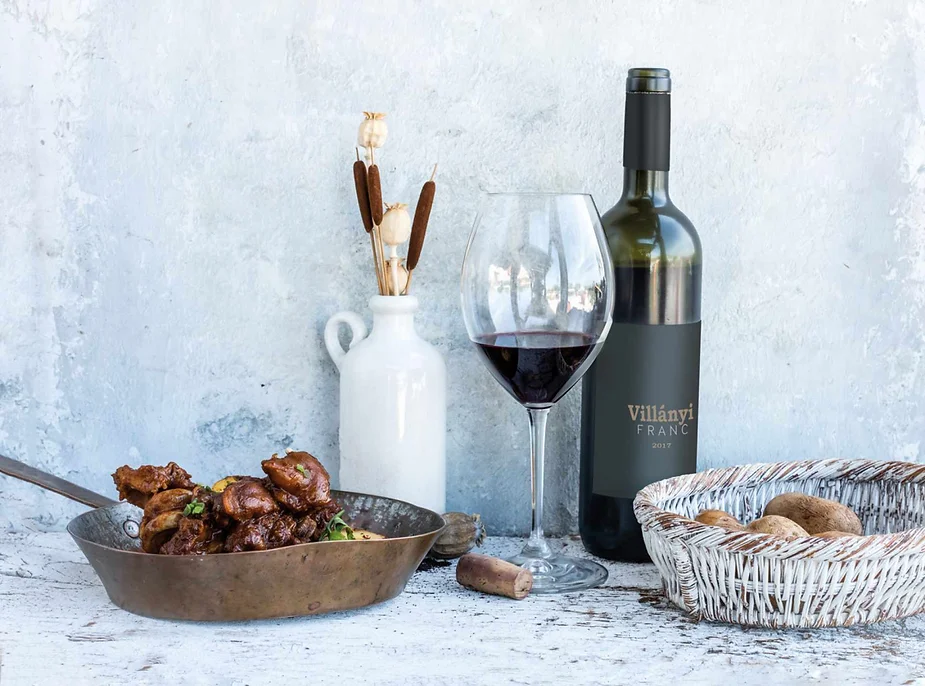 The last purely sub-Mediterranean wine region is the Villány PDO in Hungary. The wine region, which has made Cabernet Franc its main grape variety, hosts an international Cabernet Franc conference each year and has its own protection of origin system for the grape variety, Villányi Franc. Besides Cabernet Franc, Cabernet Sauvignon and Merlot also ripen well, so much so that Villány has become synonymous among Hungarian consumers with full-bodied, highly age-worthy red wines. These wines from the Lelovits family, Jackfall Winery, the Günzer Winery, Tamás Gere ot the VinArt Winery pair well with beef and game dishes, braised beef cheek, beef stews, maybe even flavoured with blackberry jam, and chocolate desserts.