During a captivating conversation over a few glasses of Sebestyén wines, we had the privilege of engaging in a fascinating and delightful discussion with Csilla Sebestyén. We were truly astonished by the steadfast commitment of the Sebestyén siblings to their region and their uncompromising pursuit of quality. Here, we present the essence of our lengthy conversation, shaped by the exquisite flavors and aromas of Sebestyén wines.
In the picturesque region of Szekszárd, Hungary, a family-run establishment committed to producing high-quality wines that embody the essence of the local terroir. With a deep respect for tradition and a keen focus on modern winemaking techniques, Sebestyén Winery has garnered recognition for its exceptional wines.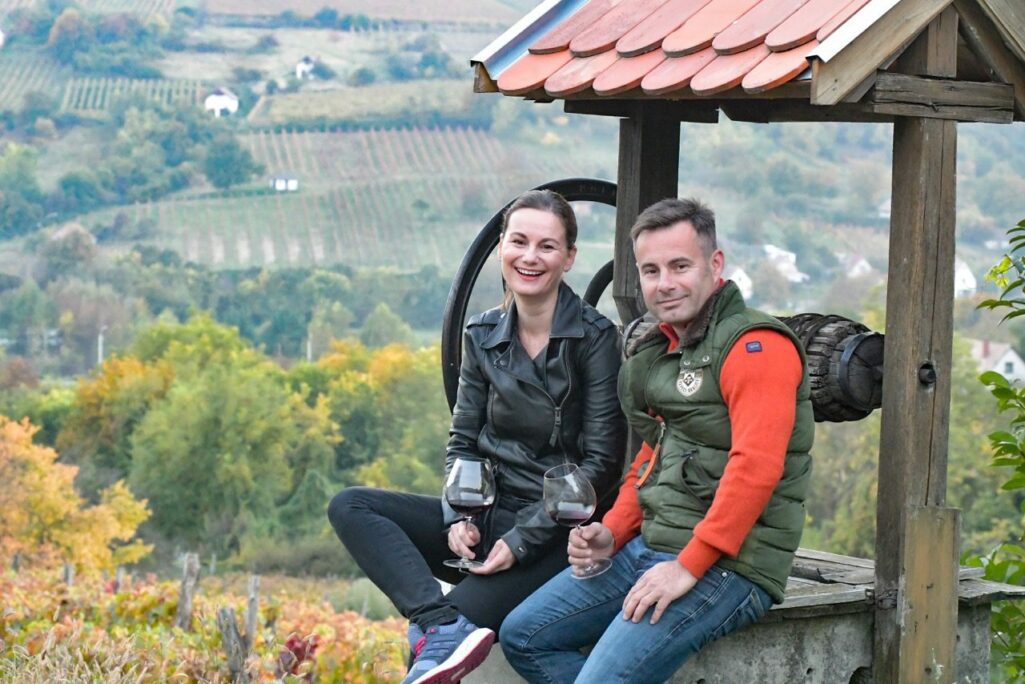 Sebestyén Winery has made significant strides in the wine industry, not only in Hungary but also in international markets. Csilla's experience as a sommelier in the UK has given her valuable insight into the tastes and preferences of consumers in that region. As a result, the UK has become one of their main export markets in Europe. However, they are eager to expand their reach in the Central and Eastern European region and Asia, where there is growing interest in unique and exceptional wines.
Among their portfolio, Sebestyén Winery's most prized wines are their premium Bikavérs, with Iván-völgyi Bikavér receiving particular acclaim. This wine garnered an impressive 93 points at the Decanter awards as well as a 94 points from JamesSuckling.com a testament to its exceptional quality. The success of the Iván völgyi Bikavér has even elevated it to the wine menu of the prestigious Michelin Star restaurant, Jules Vernes, situated in the iconic Eiffel Tower.
The winery has also gained recognition for its innovative approach, particularly in showcasing the elegant rosé style of the region with their Provence-style wine. This wine has garnered accolades from various tastings across the country, further establishing Sebestyén Winery as a producer of remarkable and diverse wines.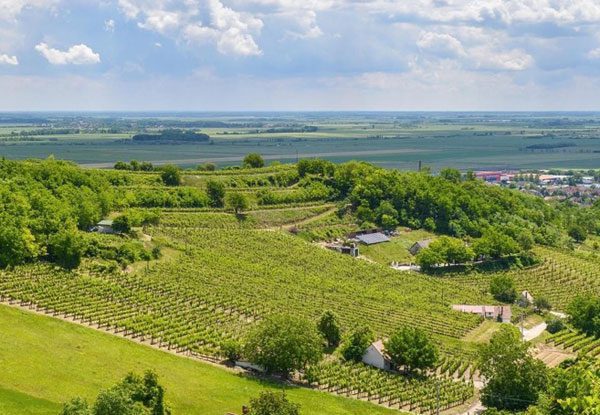 Csilla Sebestyén, reflecting on the winery's journey, shares, "I think our wines have been continually improving, becoming more refined and elegant in the process. They have become more sophisticated, taughter, less oaky, and the characteristics of the grapes are more tangible." The primary grape variety cultivated by Sebestyén Winery is Kékfrankos, a local grape that forms the backbone of their renowned Bikavér (Bull's Blood) blend. The family's goal is to handpick the highest quality grapes every autumn, regardless of the prevailing climatic conditions. Achieving this objective requires meticulous vineyard care.
This philosophy was perfectly exemplified in 2019, as Sebestyén Winery experienced an exceptional vintage where every element aligned perfectly. As a result, they crafted three extraordinary single vineyard Bikavér wines. These wines, hailing from the Iván, Porkoláb, and Görögszó vineyards, showcase the true essence of their respective terroirs. Their exceptional quality has earned them high praise, and in addition to the previously mentioned Iván valley, both the Porkoláb and Görögszó vineyard selection Bikavérs 2019 received an impressive 95 points from JS. This remarkable achievement not only highlights the potential of Szekszárd's terroirs but also establishes Sebestyén Winery as a pioneering force in the creation of this unique and exceptional style. It is definitely a winery to watch for their super premium offerings in the long run.
During our interview with Csilla Sebestyén, we were enthralled by their unwavering dedication to the Kadarka variety as well and its reputation within the Szekszárd Bikavérs. With meticulous care and hard work, Sebestyén winery focuses on selecting the finest grapes, ensuring that the idealistic style of Kadarka shines through in their wines. Their commitment to preserving the essence of this indigenous grape variety is a testament to their passion for showcasing the unique character and stationary act of Kadarka in the world of Szekszárd Bikavérs.
Sebestyén Winery places great emphasis on cultivating the vineyards with utmost care. They employ shoot selection to control yields and carry out efficient "green work" and timely plant protection measures. During the winemaking process, bunch selection is applied, taking into account the specific characteristics of the vintage. The optimum harvest date is determined through grape tasting, ensuring the ripeness of tannins and meticulous attention to laboratory analytics.

Handpicking the grapes allows Sebestyén Winery to select only the healthiest bunches. Multiple rounds of manual selection further ensure the quality of their work. Fermentation of their white and rosé wines takes place in temperature-controlled stainless steel tanks, preserving freshness and fruitiness before bottling. On the other hand, their red wines undergo fermentation in open vats after being inoculated with selected yeast. Regular punching down during fermentation and a short maceration period precede the racking of the wines into oak barrels. The wines undergo spontaneous malolactic fermentation and age for 12 to 30 months.
"We have vineyards in several notable areas within the Szekszárd region. The Iván-valley, also known as the "southern cauldron," offers excellent grape-growing conditions with its southwest- and southeast-facing slopes. The valley's shape allows the grapes to receive ample sunlight in warm years, leading to the slow and steady accumulation of sugars. Wines from this area are known for their elegance and long finish.
The Görögszó area is one of the hottest in the region, fully exposed to the east, providing early morning sunlight to the grapes. The well-constructed terraces help retain rainwater, benefiting the red clay soils. Wines from this area are full-bodied with great aging potential.
Nána is a cool and windy plateau, known for producing grapes with lower alcohol and vibrant acidity. This area is particularly suited for the elegant style of Kékfrankos."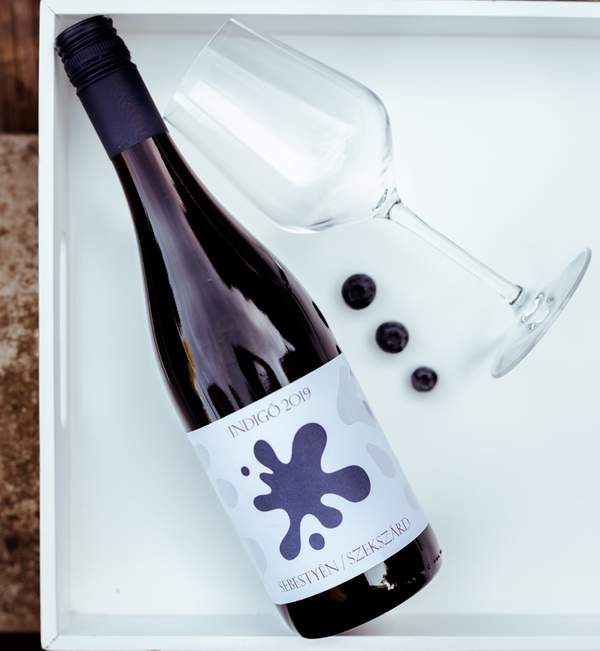 Well, we are undoubtedly convinced that Sebestyén Winery stands as a testament to the harmonious combination of tradition and innovation. With their unwavering commitment to vineyard care, meticulous winemaking techniques, and an unwavering pursuit of excellence, Csilla and Csaba Sebestyén have created a portfolio of wines that showcase the unique character of the Szekszárd region. Their dedication to quality has garnered recognition both locally and internationally, paving the way for future expansion and the continued elevation of Hungarian wines on the global stage. As wine enthusiasts, we eagerly anticipate the continued success and exceptional wines that Sebestyén Winery will undoubtedly bring to the world.
Don't forget to check out the products from Sebestyén Winery.